ACE, the major coordinating body for the nation's colleges and universities, is a membership organization that mobilizes the higher education community to shape effective public policy and foster innovative, high-quality practice. Our strength lies in our diverse base of member institutions. We represent over 1,700 college and university presidents and the executives at related associations, and are the only major higher education association to represent all types of U.S. accredited, degree-granting institutions: two-year and four-year, public and private. Our members represent two out of every three students in all accredited, degree-granting institutions.
---
Since 1920, the American College Health Association (ACHA) has served as the voice for student health and wellness. Through advocacy, research and education, ACHA stands at the forefront of issues that impact the health and wellness of our college students. ACHA represents over 1,100 institutions of higher education, representing the collective health and wellness needs of 10 million college students. ACHA serves nearly 3,000 individual college health and wellness professionals and leaders of all disciplines united together to advance the health and wellness of college students. Membership in ACHA is your key to unlocking tremendous vision and knowledge that can enrich your campuses' health and wellness services, your professional development, and efforts toward creating a culture of wellness on your campus.
---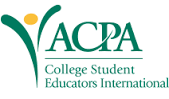 ACPA, founded in 1924 by May L. Cheney, has nearly 7,500 members representing 1,200 private and public institutions from across the U.S. and around the world. ACPA members include graduate and undergraduate students enrolled in student affairs/higher education administration programs, faculty, and student affairs educators, from entry level to senior student affairs officers, and organizations and companies that are engaged in the campus marketplace.
---
We are ACUHO-I – the Association of College and University Housing Officers-International – a professional association that serves a global membership of higher education institutions representing all types and sizes.
Home to more than 17,000 professionals representing 1.2 million on-campus students from around the globe, ACUHO-I is the leading organization of choice for campus housing and residence life professionals because we enhance your work to continuously optimize on-campus student living environments.
With credible benchmarking data, research, and talking points, ACUHO-I demonstrates the positive impact that campus housing and residence life has on student recruitment, retention, growth, and achievement – helping to further elevate the profile of your department, prioritize its needs, and inform decisions that boost the reputation of your entire institution.
Our organization invests significant resources in the development of research products, leadership tools, and training programs that your department can use to persuade influencers, perform better, and produce exceptional campus housing and residence life solutions.
ACUHO-I members build solutions in collaboration with a wide network of peers, allied organizations, and corporate members who provide diverse expertise, products, and services that enhance the delivery of on-campus housing and promote student well-being.
---
AFA provides exceptional experiences, a vibrant community, and essential resources for the success of fraternity/sorority advisors. It is the mission of AFA to enhance its members' abilities to foster impactful fraternity/sorority experiences. In accordance, the vision of AFA is to be the catalytic force in aligning the fraternity/sorority experience with the changing dynamics and enduring principles of higher education. AFA is commitment to professional development, academic and applied research that examines the entire spectrum of the fraternity/sorority experience and the advising profession, and collaborations within and between the higher education and interfraternal communities.
---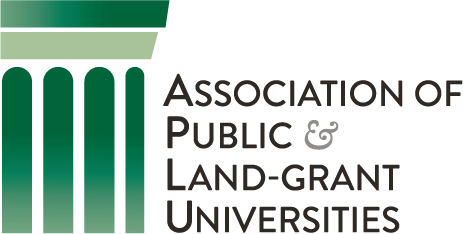 The Association of Public and Land-grant Universities (APLU) is a research, policy, and advocacy organization dedicated to strengthening and advancing the work of public universities in the U.S., Canada, and Mexico.  The association's membership consists of 241 public research universities, land-grant institutions, state university systems, and affiliated organizations.
APLU's mission is to: expand access and improve student success to deliver the innovative workforce of tomorrow; advance and promote research and discovery to improve society, foster economic growth, and address global challenges; and build healthy, prosperous, equitable, and vibrant communities locally and globally.
The association's work is furthered by an active and effective advocacy arm that works with Congress and the administration as well as the media to advance federal policies that strengthen public universities and benefit the students they serve.
---
The mission statement of ASCA is to advance the student conduct profession.
Membership in ASCA shall generally be open to any person who has a legitimate interest in the mission, vision, core values and activities of the Association and who agrees to abide by the provisions contained in the Associations Bylaws and Statement of Ethical Principles and Standards of Conduct. Eligibility criteria for each specific class of membership are outlined below. Members will be considered in good standing if they have no outstanding debt with the Association and have paid their dues (if required) in accordance with the dues schedule approved by the Board of Directors.
The Association for Student Judicial Affairs (ASJA) began in 1986 when Don Gehring of the University of Louisville, began to discuss with others his idea for a professional association to serve the needs of campus judicial officers. In January 1987, Don convened a small group of interested persons who were attending the Stetson University Law and Higher Education conference.
---
The Fraternity Executives Association is the professional association of men's and women's fraternity executives. It is dedicated to the common interests of its members and promotes, supports, and encourages the free discussion and exchange of ideas relating to college fraternal organizations. Learn more about our Professional Development.
Its members are chief staff officers of the administrative offices of general college social fraternal organizations who promote and uphold the Code of Ethics of the Fraternity Executives Association. Their titles may be executive director, executive vice president or chief executive officer. Other paid employees of the member's fraternal organization or its educational foundation comprise FEA's section membership.
---
The International Association of Campus Law Enforcement Administrators (IACLEA) is the leading authority for the campus public safety profession. Our members are police chiefs, public safety directors, law enforcement officers, and security personnel at higher education institutions across the globe. IACLEA advances public safety for educational institutions by providing educational resources, advocacy, and professional development services.
IACLEA was created by 11 college and university security directors who met in November of 1958 at Arizona State University to discuss job challenges and mutual problems and to create a clearinghouse for information and issues that campus public safety directors across the country share. Today, IACLEA has more than 4,000 members representing more than 1,000 colleges in 15 countries.
---
We are the leading association for the advancement, health, and sustainability of the student affairs profession. Our work provides high-quality professional development, advocacy, and research for 15,000 members in all 50 states, 25 countries, and 8 U.S. territories.
---
The National Athletic Trainers' Association (NATA) is the professional membership association for certified athletic trainers and others who support the athletic training profession. Founded in 1950, the NATA has grown to more than 45,000 members worldwide today. The majority of certified athletic trainers choose to be members of NATA to support their profession and to receive a broad array of membership benefits. By joining forces as a group, NATA members can accomplish more for the athletic training profession than they can individually. The NATA national office currently has more than 40 full-time staff members who work to support NATA's mission.
---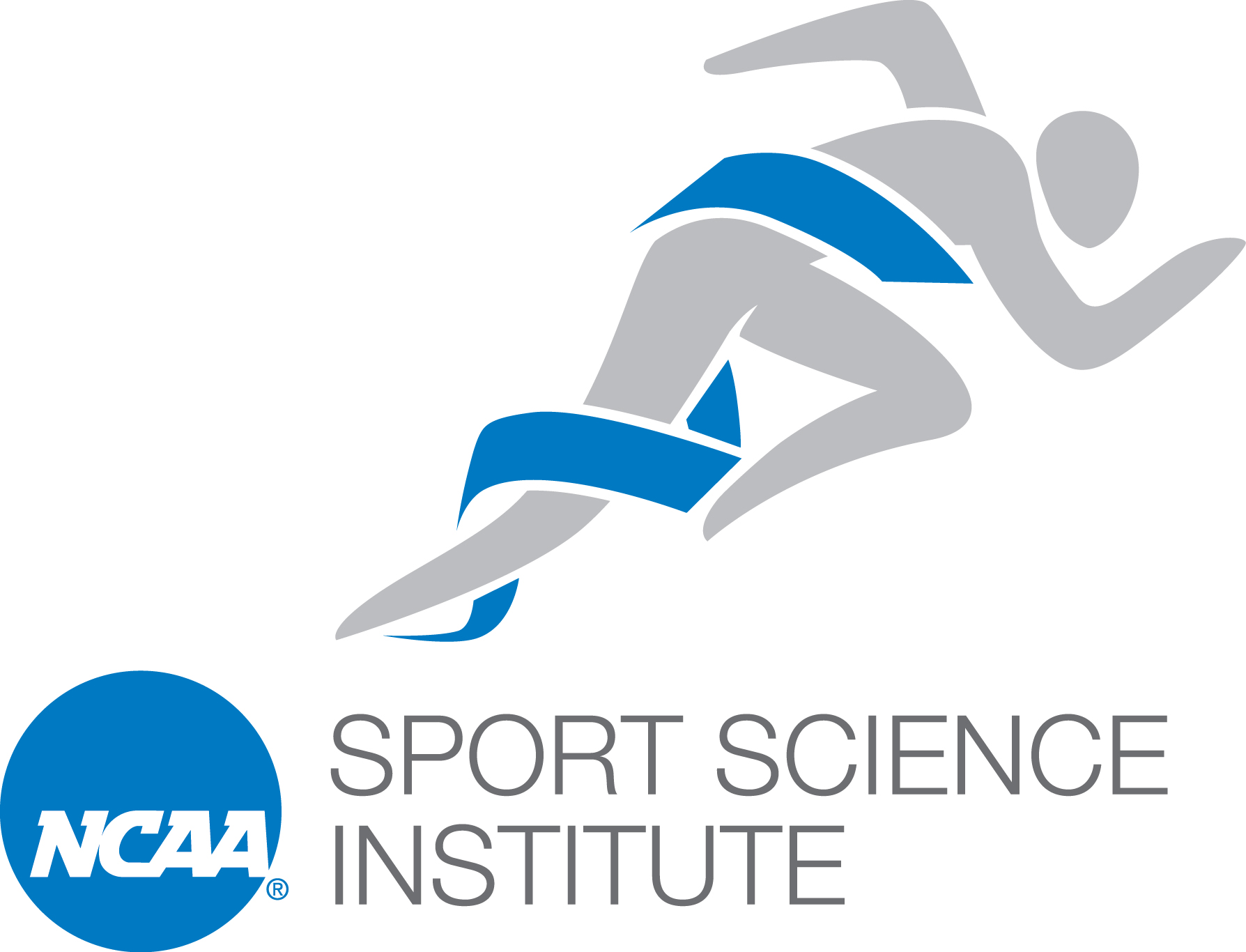 Student-athlete well-being is a foundational component of the NCAA mission and has been a priority for the NCAA for more than 100 years.
As the Association's national center of excellence, the NCAA Sport Science Institute works closely with the Committee on Competitive Safeguards and Medical Aspects of Sports and is committed to serving and educating student-athletes and our membership. The SSI aims to provide college athletes with the best environment for safety, excellence and wellness through research, education, best practices, and collaboration with member schools, national governing bodies, key medical and youth sport organizations, and the public and private sectors.
---
NIRSA comprises and supports leaders in collegiate recreation.
As college and university students develop into future leaders, NIRSA members support their learning and growth by fostering lifelong habits of wellbeing. Leadership, teamwork, dedication, and respect are among the many skills exercised by inclusive competition, fitness, and recreation. Since its founding in 1950, NIRSA membership has grown to comprise nearly 4,500 dedicated professionals, students, and businesses, serving an estimated 8.1 million students.
NIRSA believes that collegiate recreation is a significant and powerful key to inspiring wellness in local, regional, and global communities. Learn more about our mission.
Our network of passionate professional and student members drive the association through volunteer leadership and is supported by the NIRSA team at headquarters, based in Corvallis, Oregon.
---

The North American Interfraternity Conference (NIC) is a trade association representing 66 inter/national men's fraternities. Our current member organizations have 6,100 chapters located on 800 campuses, with 380,000 undergraduate members and 4.2 million alumni.
NIC member organizations also represent a diverse range of fraternity men and interfraternal interests, including fraternities founded for leadership and business interests as well as faith-based, multicultural, historically black, and new or emerging fraternities.
---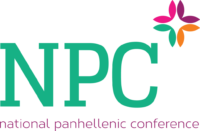 Made up of 26 member organizations, the National Panhellenic Conference is the world's largest umbrella organization specifically charged with advancing the sorority experience. Through its advocacy, NPC seeks to enlist nearly 5 million sorority women in its efforts to showcase the transformational power of the sorority experience.
As values-based organizations, the 26 members of NPC live their missions, with their members providing millions of dollars in philanthropic support to dozens of worthy causes and pursuing millions of additional hours in community service. From supporting victims of sexual assault, to leading bystander intervention programs, to fighting for body-positive campus cultures, sorority women are at the forefront of solving some of the most pressing challenges facing collegiate women today.
NPC also supports a national network of collegiate and alumnae Panhellenic associations that are crucial to nurturing healthy fraternity and sorority communities. Through its programs and initiatives, NPC encourages the sharing of information, resources and best practices to ensure the sorority experience continues to meet the needs of today's collegiate women.
---

To RECOGNIZE those fraternity men and women who have attained a high standard of leadership in interfraternity activities, to ENCOURAGE them to continue along this line, and to INSPIRE others to strive for similar conspicuous attainment;
To UNITE outstanding fraternity men and women to create an organization which will help to mold the sentiment of the institution on questions of local and intercollegiate fraternity affairs;
To BRING TOGETHER members of the faculty, alumni, and student members of the institution's fraternities and sororities on a basis of mutual interest, understanding and helpfulness;
To help CREATE an atmosphere where ideas and issues can be discussed openly across Greek lines and to help work out solutions.
---
The mission of the Drug Enforcement Administration (DEA) is to enforce the controlled substances laws and regulations of the United States and bring to the criminal and civil justice system of the United States, or any other competent jurisdiction, those organizations and principal members of organizations, involved in the growing, manufacture, or distribution of controlled substances appearing in or destined for illicit traffic in the United States; and to recommend and support non-enforcement programs aimed at reducing the availability of illicit controlled substances on the domestic and international markets.
---

The Higher Education Center for Alcohol and Drug Misuse Prevention and Recovery (HECAOD) is the premier alcohol and drug misuse prevention and recovery resource for colleges and universities across the nation.  HECAOD is a joint collaboration between The Ohio State University's College of Social Work, College of Pharmacy, Office of Student Life, Generation Rx, and the Collegiate Recovery Community.
---